As an office manager, you are the key to a thriving work culture.
But being the office manager is a tough job, and unfortunately, you are not appreciated enough. Add in the massive COVID-19 pandemic, and things become even more challenging.
Gone are the days of working at the office all day; hybrid - or even fully remote - working has become the norm. Planning office events in 2019 were hectic but also fun.
Today it may require special permission from the government, a round of rapid antigen tests and a maximum attendance limit.
Let's look at the challenges you have encountered because of the pandemic.
What are the biggest challenges of remote work for office managers?
We can list an infinite amount of obstacles that remote working has brought, but most of you  can agree that there are three fundamental problems when it comes to working from home:
Dealing with the logistical shift:  While remote working sounds simple, a LOT of logistics is cast upon your shoulders. For example, you have to ensure communication channels between team members regularly and everyone has the necessary materials at home (workstations, large monitors, etc.)
Maintaining productivity: The beauty of working from home comes with an ugly truth: distractions. Kids, pets and video games, the remote work life features them all. Therefore, it is up to you to make sure that everyone remains productive, which can be a BIG headache. 
Managing employee wellbeing: While you were partly responsible for this before COVID, the isolation of employees has created a bigger onus on you to look after their emotional and physical well being. This can be tough and unforgiving, so thank you for doing it. 
But while office managers such as you take care of others, who will take care of you? 
In this article, we will try our best to take care of you and make your life easier. 
Why use Slack apps for Office Managers?
Almost 600,000 organisations use Slack as their main communication interface, according to their CEO, Stewart Butterfield. 
Therefore, in the likely scenario that you are the office manager of one such company, slack apps can make your life SO much better. With a couple of clicks, many of the mundane tasks that you do regularly can be automated. The apps can also help decrease the amount of multitasking you do. 
More importantly, since the app lives in Slack, the team's adoption of the new process is easy and much more likely to succeed than other apps or software. 
And want to know the BEST benefit of them all? So many apps are free or cost less than a cup of coffee!
So, sit back, relax and let us guide you through the 12 slack apps that can change your office management experience.
TeamChores
If your office is struggling with productivity, TeamChores can be a brilliant way to get actual results quickly. The app works by providing a centralised way to track deadlines and delegate employees to specific tasks.
TeamChores comes with personalised reminders via Slack, SMS or email that helps everyone stay on track and get things done. At the end of a project or deadline, you can put critical learnings in one place that is easily accessible in the future. 
Free Plan?
While the app does not offer any free plans, it does provide a 14-day trial that can give you in-depth details of its functionalities.
ExpenseTron
Depending on your company, as office managers, you are also often in charge of the cumbersome task of sorting through bills and reimbursements.
In such cases, you are bound to ask the timeless question: Isn't there a better way to do this?
Well, with ExpenseTron, you can INSTANTLY sort the finances. Employees can upload their bills to the slack app, and everything will be reported digitally. All that is left is to approve the amount. 
Free Plan?
You can benefit from unlimited use of the ExpenseTron app for 14 days for free. Moreover, if you like the services, you can subscribe to their pricing model, which goes as low as 2$ per user.
Buka
Buka is one of the most relevant apps for this period of time. 
The slack app takes care of the annoying issues of managing bookings for a limited office space. 
Buka prides itself in offering office managers an easy way to set up capacity rules like:
Maximum people in an office. 
Maximum days of office per person per week.
Setting booking windows.
And much more.
You will overview all the people attending the offices to override the bookings. Using Buka can save a LOT of time. 
Free plan?
The best part about Buka? It is completely FREE for up to 20 users!
Cently
Purchasing stuff for employees is a very long process that begins with searching for the product, finding the right price, creating an account, etc. 
It also takes up a tremendous amount of your time - especially if you have to process multiple orders. 
But this is where Cently comes into play. After a quick setup, all you have to do is type "Buy X products", and the app will find you the best product at the lowest price (it even searches for coupon codes!). 
Once the deal is found, you can verify it and simply click on "purchase".
Free plan?
It is offered for free without any pesky costs or extra catches. 
Birthday Bot
There is nothing more awkward than forgetting an employee's birthday; you are the office manager, after all…
Luckily, you can overcome such future scenarios by installing the Birthday Bot!
It is a fantastic app that congratulates the birthday employee on their birthdays and provides private reminders about the birthday to all employees beforehand.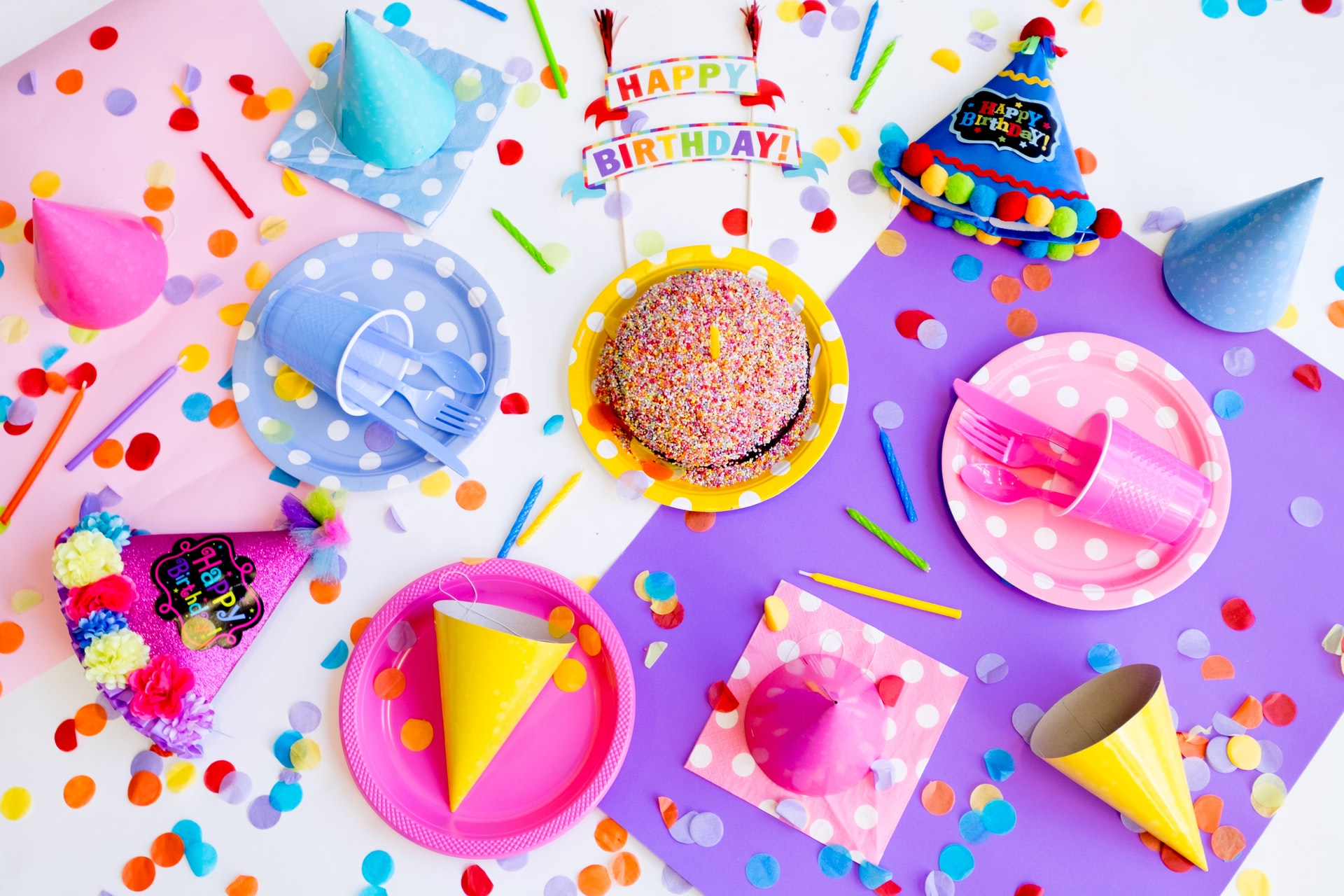 The Bot learns birthdays automatically and requires no annoying forms or data. 
Free plan?
The app will provide 50 birthday wishes per year with the free Birthday Bot plan. If you want more, you can get a monthly package as low as 0.75$ per user.
Backtrack
"Hey, when is this package coming?" 
"When will the package be delivered?"
You may be accustomed to answering the above questions a million times a day. 
Backtrack can make your life a tiny bit easier by automatically providing status updates on the FedEx, UPS, USPS and DHL deliveries. 
You can share the live status with your employees, and your work becomes easier.
Free plan?
It is a simple app that is free of costs, does not track data and makes your life better. So what is there to lose?
BlogIn 
Reading your company's internal blog is a fantastic way to get greater details about your company. 
However, regularly following the blog can be difficult. To help solve this problem, BlogIn was created.
The slack app works by sending you updates on Slack whenever a new internal blog is posted, keeping you 24/7 informed.
Free plan?
While BlogIn is not free, you can enjoy a 14-day trial to make up your mind on this app.
Polly
Creating surveys is time-taking and require a lot of hard work. Unfortunately, you are often disappointed by the lack of results or the low-quality responses. 
Polly makes the whole survey experience more straightforward and more entertaining. You can create interactive surveys directly from Slack and visualise all the responses. No more having to send annoying links or reminder emails. 
There are also TONS of templates that can help you make the perfect survey.
Free plan?
Polly offers a free model that allows up to 25 responses per month. The paid models are provided in a three month or six-month package.
Lunch Roulette
As an office manager, the well-being of employees is often on your hands. And unfortunately, the pandemic has resulted in increased loneliness and alienation across many employees. 
So, what is the best way to combat such feelings?
Organising virtual get-togethers! 
Lunch Roulette is one such app that aims to improve employee well-being by organising virtual lunches with coworkers. 
The "roulette" part of the Slack app comes from the option to pair two employees together for each lunch session randomly. 
It is a fun way to stay connected and feel less alone.
Free plan?
The app is free of charge for up to 15 users.
Leaderboard
Another app similar to Lunch Roulette is Leaderboard. However, this app promotes employee well-being in its own way through having competition.
The app keeps track of the winners of all the games played at the office. This can range from table tennis to Mario kart. 
A simple message on a Slack channel is enough to log a winner.
Free plan?
You can track the winners of your games for free for one month. After this time period, you will have to subscribe to their price model of 7.5$/month per 8 users.
Vacation Tracker
We can sympathise with how annoying logging and managing office leaves must be for you.  
However, there is a very easy solution to this problem - using the Slack app called Vacation Tracker.
Trusted by massive corporations such as McDonald's and Nike, the app can easily be integrated with Slack and works by simplifying requests and creating 1-click approvals.
You can customise anything you want, ranging from custom leave policies to absence notifications. 
And all of this is from the comfort of a Slack channel. 
Free plan?
You can 14-days free with Vacation Tracker. Use this trial to calculate how much time you are saving and whether it is worth getting this app.
Manifestly
Checklists. 
We all have checklists. Some have it on their desks, while others use external apps.
But what if all checklists could be centralised using Slack, with some checklists being shared among all employees, while others can remain private for personal use?
Well, the Slack app Manifestly does precisely that. 
It can smoothen your process of onboarding and make the employees more productive. Scheduling and project management are also offered.
Free plan?
Manifestly offers a fantastic 30-day free trial to experience all the app's features. If you have not thoroughly tested out the app, you can also request to increase the length of the trial.
The Bottom Line
Being an office manager during a pandemic is extremely difficult. But do not try to further increase your burden by doing everything yourself.
You deserve better.
So, implement these Slack apps that can help automate many of the regular repetitive tasks. In such a way, your life becomes more manageable, and you can get more things done with your time. 
But most importantly, these Slack apps help you take care of yourself while you are taking care of others.